The Institute of Quarrying Hong Kong Branch is a professional body which unites people of the industry throughout Hong Kong and PRC.
Latest News
Institute of Quarrying Australia (IQA) tour group hosted by IOQ HK Branch
31 May 2014
From the 20th – 31st May 2014 the IOQ Hong Kong Branch hosted a tour group from the Institute of Quarrying Australia. Under the guidance of Branch Chairman, Mr. David Hogan, the tour group was hosted to a series of technical quarry visits in Hong Kong and Guangdong Province, China, as well as being entertained at informal social gatherings to exchange experiences with other Branch and Committee members.
In Hong Kong a packed programme of visits, included Anderson Road and Lam Tei Quarries, visit to ex-Shek O Quarry, and also a visit to the HK$3.3B West Kowloon Express Railway Project (XRL810B). In Guangdong Province, the tour group visited K.Wah/Alliance Huidong Quarry, Heidelberg Cement's JV quarry and cement plant at Guangzhou, Green Island Cement's (GIC) plant at Yunfu, and Taishing Quarry at Xinhui.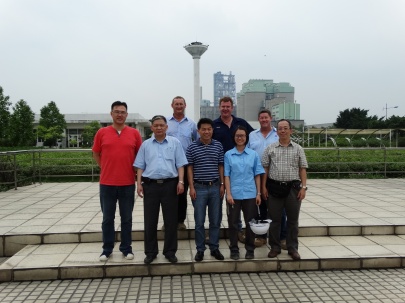 Photo 1: Tour group and hosts at Heidelberg's JV Cement Plant, Guangzhou
In the PRD a visit was made to Taishing quarry (Xinhui city) which is one the biggest granite production quarries in Guangdong Province, producing some 1.8MT per month of construction and concrete aggregates. Taishing quarry has 1x 3,000TPH and 2x 2,000TPH primary gyratory crushers and over 50 units of 55T capacity trucks for haulage from the quarry face to the primaries.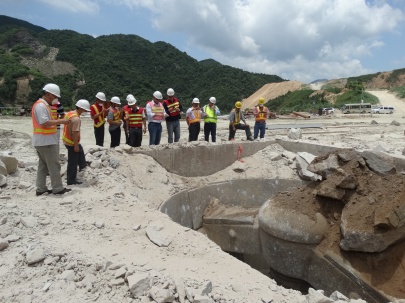 Photo 2: Tour group inspecting the primary gyratory crusher at Taishing Quarry
The group also visited Huidong Quarry (HDQ) a joint venture operation between K.Wah Construction Materials and Alliance Construction Materials. HDQ is one of the most advanced quarry operations in the region, consisting a 1,000TPH 4-stage plc controlled state-of-art crushing plant, with fully 'built-in' integrated health, safety and environmental controls and systems. Unique to the area this quarry also operates an Integrated Management System (IMS) bringing together health & safety, environmental and quality activities, under external certifications OHSAS 18001, ISO 140001, and ISO 90001.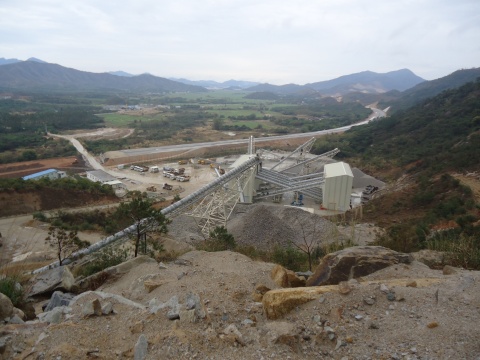 Photo 3: Crushing and screening plant at Huidong Quarry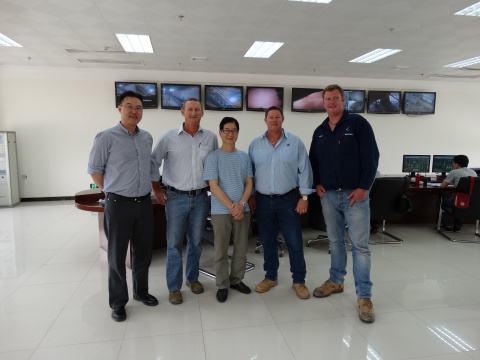 Photo 4: Tour group at GIC's cement plant at Yunfu City
During the site visits the tour group was able to share their Australian quarrying operating experience with the local quarry and cement plant operators; the opportunity to leverage cultural and country best practices was considered by all to be very valuable.
The IOQ HK Branch wishes to express its gratitude to the Hong Kong Contract Quarry Association members, quarry and cement plant operators in the PRD, their staff and all IOQ members that contributed to make the IQA tour group visit such a great success.
Drill-Skills and Operation Training Program
11 April 2014
The branch and Sandvik co-organized a comprehensive drill skills and operation training in April. It was a well prepared two (2) full day training for professional drilling & blasting personnel. The four main technical topics includes;
• Basic Drilling Principles
• Drill & Monitor Progression
• Care & Maintenance
• Trouble Shooting
A follow up field training will also be carried out at Lam Tei Quarry. After completing both classroom training and field training, each participant will be given with a training certificate.
The training was started in the morning of 11 April 2014 (Friday) and successfully complete in the evening of 12 April 2014 (Saturday). There were 10 attendees from different quarries (Lam Tei, Anderson Road, and Yun Fu) and government department.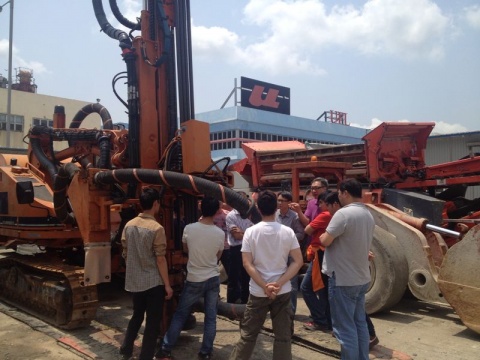 Year 2013/2014 Committee Members
11 March 2013
The 40th Annual General Meeting was held today Monday, 11 March 2013, the Nomination Committee for the Year 2013/2014 was formed, please refer to the Committee page for details.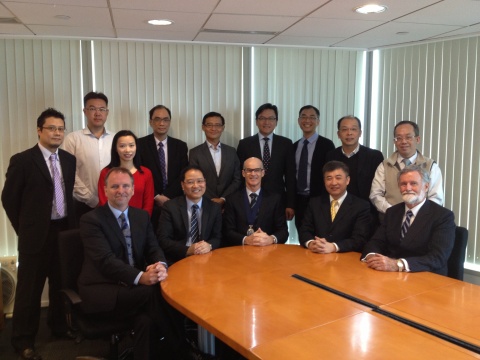 Hong Kong Branch souvenir
1 January 2013
Institute of Quarrying - Hong Kong Branch computer bag / briefcase is now available !!!
This computer briefcase features a large main compartment with plenty of organizing space with small logo on the front. Enough space to fit a laptop, separate pocket for paperwork and additional extra pockets for mobile phone, pens etc.
- Made of black nylon.
- Detachable shoulder strap and a handle to carry "briefcase" style.
- Main zip compartments.
- IOQ logo printed on the front.
- Measures approximately 15" W x 12" H x 2.5" D.
Price : HK$100 each while stocks last
Email us with your order or for more information.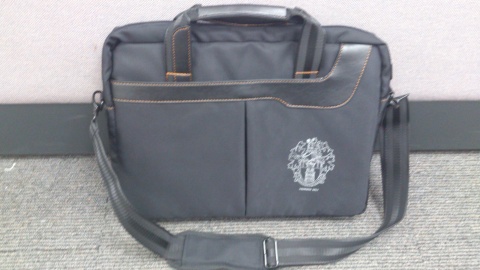 Events
29 November 2014 (Saturday)
IOQ Annual Dinner 2014
Disneyland Hotel - Lantau Island